Considered one of the most versatile and sophisticated marketing tools in the market, Act-On is an email marketing platform that you want on your side if you can afford the price.
The sheer range of features that would become available to you upon choosing this email marketing tool is one of the biggest reasons for choosing it.
However, you need to get a good grasp of what Act-On can actually offer before you make the decision to pay for its frankly high price point. As such, you will need a good insight into what you can expect from this service before you commit your budget to it.
This is what this 1 Minute Act-On Review can help with, which can provide some insight into the features that will be made available to you when choosing this tool.
Act-On Short Overview
Even from a cursory examination of what it can offer, anyone can tell that Act-On is one of the most comprehensive email marketing tools in the business. It's got so many features designed to help any business grow that it can sometimes feel overwhelming for those who have not been that active in marketing.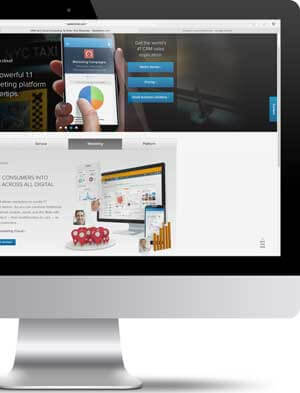 Marketing Automation
If there is one thing that Act-On is known for being good at, it would have to be marketing automation. This is basically where you don't have to keep track of the emails that you'll be sending to whoever you may have on a particular list since this tool will simply take care of that for you.
This is a huge time-saver and can allow you to focus on other things in your business that can help it grow. Such a system is incredible important if you want to make your business more robust since it is how you can bring in more customers in an effective manner.
Now, it is worth pointing out that there are more features available with Act-On that are worth considering if you are thinking about using this tools, which includes the following:
Inbound marketing
Outbound marketing
CRM integration
Analytics and reporting
Act-On Pros and Cons

PROS

CONS

Considerable number of features and services.
Data-gathering and processing is excellent
Impressive marketing campaign adaptability

Features might intimidate first-time users
Price is comparably high

When Should You Choose Act-On?
Those who want to use Act-On can usually tell that they need to do so if they are more detail-oriented and want to be in more control. While the excellent email marketing automation being offered by this tool is quite attractive, it also afford a fair bit of chances to actually be in charge of the campaign. This is where the data analytics and report come in useful.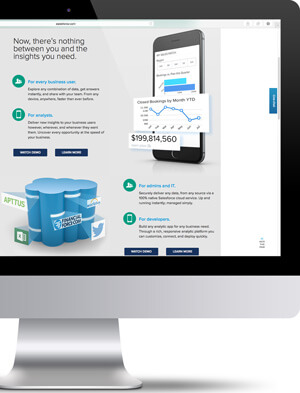 It isn't as if you are even obligation to stick to the automation functionality of the tool anyway. It's just a handy feature that is there if you need it. With the inbound and outbound marketing features that are also available with this tools, you are afforded excellent opportunities for better marketing control with regards to things like landing pages, CRM, scoring, and so much more.
The versatility that Act-On offers is basically a great way for you to choose exactly the kind of campaign you want to run in order to grow the business in the manner that you need.
Act-On Pricing
| | |
| --- | --- |
| Professional | Enterprise |
| $900 per month | $2,000 per month |
| 3 Marketing users | 6 Marketing users |
| 50 Sales users | 100 Sales users |
| 2,500 Starting contacts | 2,500 Starting contacts |
Final Verdict
Without a doubt, Act-On is one of the most versatile email marketing tool that you can find, which is why it commands the kind of price that it does. It's definitely on the more expert end of the spectrum when discussing its use, so veteran marketers will likely find it more useful than beginners. At the very least, it's more sophisticated than most.
The most obvious reason for choosing Act-On is simply because it promises excellent return on investment, which should only be the case. After all, if customers are expected to shell out the kind of cash it expects, there should be a good chance that they'll be able to make their business grow in return.

Act-On Alternatives
Even though Act-On is an excellent email marketing tool, there are actually alternatives that offer different, but equally good features. Learning more about these Act-On Alternatives is good because you will know what your options are.
Have a Question?
I hope you enjoyed this review and thank you for taking the time to read the Salesforce 1 Minute Review.
If you have any additional questions or comments, feel free to fill out the comment section below and I will get back to you as soon as possible.