ActiveCampaign is an email marketing tool that can definitely be considered among the best that you can get, especially with the kinds of features that it offers.
One of the best things about it is the automation that it provides, especially with the sending of emails to targeted contacts that you may have on your list.
You have to make sure that you have a good grasp of the email marketing tool that you are using before you commit your budget to the platform. The same goes with ActiveCampaign, which can definitely help you with by giving you a good idea of what it offers.
To help you see what ActiveCampaign can offer, here is a 1 Minute Review of the tool that will provide context regarding the features and advantages of this tool.
ActiveCampaign Short Overview
Coming with several features that will make your email marketing campaigns more effective, there are quite few ways that ActiveCampaign could be of use to you. While not exactly the most sophisticated email marketing tool, it isn't basic either, which allows it to provide a better balance for users.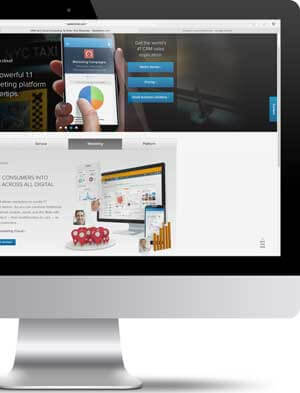 Email Marketing
When it comes to email marketing, ActiveCampaign has quite a few features that will be of use to most marketers. The tool allows users to send out personalized emails that are responsive and that can also be beautiful to clients on the list.
All it takes are a few clicks, as well, which makes the use of this marketing tool a lot easier than most. If you are in need to send out versatile emails for different purposes at the same time, you can do that. The kinds of emails that you can send are also available in many forms that are readily available so you can accomplish your intended task with ease.
On top of that, there are other features available with ActiveCampaign that you may be interested in, including the following:
Marketing Automation
Sales + CRM
Messaging
ActiveCampaign Pros and Cons

PROS

CONS

Functionality and features are easy to understand
Allows for specific customer information-sharing
Saves a lot of time when sharing info with customers

Features can be initially overwhelming
Can be simplistic compared to more complex marketing tools

When Should You Choose ActiveCampaign?
You can tell that you need to use ActiveCampaign when you want a straightforward marketing tool that doesn't require too much time to get used to and has straightforward features. Naturally, your use of this tool will depend on a lot on the situation, but since it's so versatile to begin with, ActiveCampaign should suit anyone from beginners to veterans in marketing.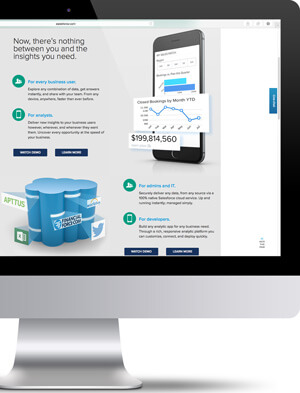 Thanks to the automation feature of this email marketing tool, you can really save a ton of time on your marketing campaigns. Instead of having to manually keep track of all the emails that you need to send out to different targeted customers, you can just leave this job to ActiveCampaign. The data that you need to handle customers are also readily available.
If you are more of a hands-on kind of business operator, ActiveCampaign can also be of service, especially with the direct messaging feature of the tool.
ActiveCampaign Pricing
| | | | |
| --- | --- | --- | --- |
| Lite | Plus | Professional | Enterprise |
| $17 per month | $49 per month | $129 per month | $229 per month |
| 3 Users | 25 users | 50 users | Unlimited users |
| Unlimited sending | Unlimited sending | Unlimited sending | Free design |
| Marketing automation | Custom domain | Attribution | Phone support |
Final Verdict
One of the most straightforward email marketing tools in the market, products really don't get much more direct than ActiveCampaign. It's exactly the kind of email marketing tool that you want if you only need the most barebones kind of operation available. This applies to both experienced and novice marketers.
There isn't any particular disadvantage to using ActiveCampaign whether the user has been in the marketing game for years or only for a few weeks. The features are designed to make marketing as efficient and simplistic as possible, which is highly useful in helping businesses to grow.

ActiveCampaign Alternatives
It's worth pointing out, however, that there are other alternative email marketing tools to ActiveCampaign, which can provide a different set of features that would be of use to clients. By looking at these ActiveCampaign Alternatives, it's easy to have options in doing your email marketing campaigns.
Have a Question?
I hope you enjoyed this review and thank you for taking the time to read the Salesforce 1 Minute Review.
If you have any additional questions or comments, feel free to fill out the comment section below and I will get back to you as soon as possible.