Hubspot can be a great tool for managing contact lists, building lead databases, and improving your marketing techniques; though, it may not solve all your marketing automation needs.
Whether you are using Hubspot, or are considering signing up, spend some time considering Hubspot alternatives.
Top 3 Alternatives to Hubspot
Alternatives to Using Hubspot
As with Hubspot, each of the alternatives listed have their own strengths and weaknesses. It will help to take into consideration the reasons that you are searching for marketing software.
Here are a few areas to pay attention to when choosing Hubspot alternatives:
The number of subscribers or contacts used in your marketing efforts.
The level of customization you will need to manage email marketing campaigns.
The budget you have available for purchasing marketing automation software.
Keep these items in mind as you search for your marketing software.
The Top Alternatives to Hubspot
If you need software for managing a large marketing campaign or need help tracking leads and potential clients, then having marketing automation software will help you along. Below are the top 4 alternatives to using Hubspot.
1) Ontraport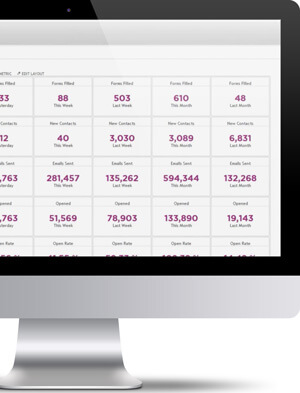 Ontraport is a high-end program for providing marketing solutions for businesses of every size. It offers detailed campaign management and reporting.
The Benefits of Ontraport
Complete suite of tools for managing marketing campaigns.
WordPress plugin for creating a separate members section on your WordPress site or as an extension of your existing business site.
Detailed tracking and analytics for analyzing your marketing campaigns, promotions, and advertising.
The Drawbacks of Ontraport
Ontraport is a high-end program with a fairly expensive price tag.
The overall user interface of Ontraport could use some refinement.
Ontraport Pricing
Ontraport offers their customers a number of options, with prices ranging from $297 to $597 each month.

2) Infusionsoft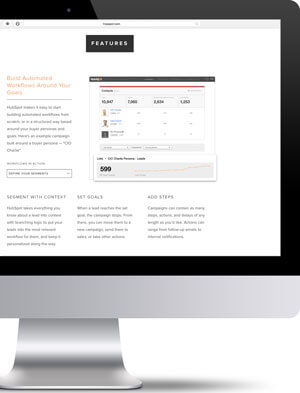 Infusionsoft is one of the most used programs for managing marketing campaigns. It has a robust set of features that every business will find useful.
The Benefits of Infusionsoft
Infusionsoft has the most complete set of marketing automation tools.
With training, users can create scheduled mass email marketing campaigns with dozens of variables.
Accurate tracking and automated reports.
The Drawbacks of Infusionsoft
Infusionsoft requires users to pay for a training package, which can cost a minimum of $1,999.
Infusionsoft has the most features, which leads to a complex user interface.
For a direct look at the differences between Infusionsoft and Hubspot, look at our Infusionsoft vs Hubspot comparison.
Infusionsoft Pricing
Infusonsoft has a steep starting price, due to the training packages.
The training packages start at $1,999, with monthly services costing $199 to $379 per month.
 
3) SalesForce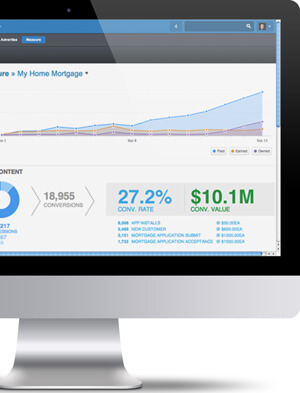 SalesForce is a middle-of-the-road program with a variety of options and 4 different packages to choose from.
The Benefits of SalesForce
4 different price points with the most affordable costing only $25 per month.
An easy to use interface that anyone can master quickly.
Provides features for tracking, creating, and scheduling mass email marketing efforts.
The Drawbacks of SalesForce
As a business reaches the maximum users in their current plan they will need to upgrade.
Importing and exporting CSV files and other data can be difficult.
SalesForce Pricing
SalesForce, as mentioned, has 4 different plans. The Basic Plan costs $25 per month, while the Enterprise Plan costs $125 each month and offers more features and allows more subscribers.

4) MailChimp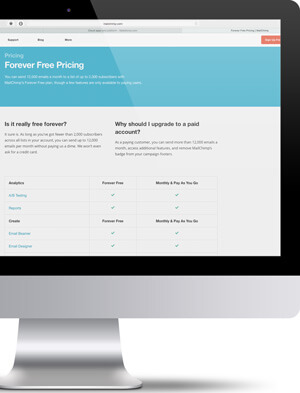 MailChimp may be limited in features when compared to the previously discussed programs, but it is free when dealing with less than 2,000 subscribers.
The Benefits of MailChimp
The fact that MailChimp is free to use will appeal to many smaller businesses.
The simple user interface is easy enough for anyone to use.
MailChimp is a great starting program for those just getting started with email marketing.
The Drawbacks of MailChimp
MailChimp does not offer a lot of features and is primarily intended strictly for managing email marketing campaigns.
Users wanting more features or more automation will need to use a different program.
MailChimp Pricing
MailChimp is free to use, with less than 2,000 subscribers. After you surpass the free limit, the cost is an additional $10 per month for another 500 subscribers.

The Final Verdict
The 4 programs mentioned above are all great choices, when it comes to selecting an alternative to Hubspot. Here is a quick break down of each program:
Ontraport and Infusionsoft are both detailed programs that offer extensive email marketing solutions.
SalesForce is in the middle of the pack, with different packages to match your budget.
MailChimp is limited in features, but is free to use when you have a subscriber list of less than 2,000.
While Ontraport can be a little costly for smaller businesses, it will provide everything you require for managing contacts, subscribers, and setting up automated marketing solutions.
Your final decision should come down to your budget and your needs. Carefully weigh the pros and cons of each program before making your choice.
Have a Question?
I hope you found this list of alternatives to Hubspot useful.
If you require any additional advice about Hubspot and other options, leave a comment in the comment section below and I will get back to you shortly.