If you are looking for a way to manage your email marketing campaigns, you may be considering the choice between Keap (Infusionsoft) and MailChimp.
Email marketing automation tools are useful for any growing business or businesses that want to remain competitive.
After this quick comparison, you will get a better understanding of how these two tools stack up. Here is a comparison of Keap vs MailChimp:
Keap (Infusionsoft)

PROS

CONS

Keap has been tested to ensure smooth performance.
Keap offers complete customer support and in-person training.
The most in-depth email marketing tools.

There is a steep learning curve to understand the user interface.
The starting cost puts this software out of reach for some businesses.

MailChimp

PROS

CONS

Free use with less than 2000 subscribers.
A smooth user interface and has very easy to understand controls.
Synchronization with Google Analytics offers free and reliable traffic reports.

 Limited in features when compared to other automation programs.
Time consuming as you begin using more features.
May not be as effective for managing a large email marketing campaign.

When You Should Choose Keap (Infusionsoft):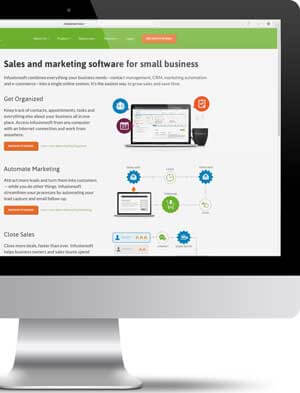 If you have the available resources to purchase the monthly Keap services and need to manage thousands of subscribers, then Keap is what you are looking for.
In-Depth Training
A large portion of the starting costs required for Keap are due to the training program. This training will allow you to learn this complicated system correctly and efficiently.
When You Should Choose MailChimp: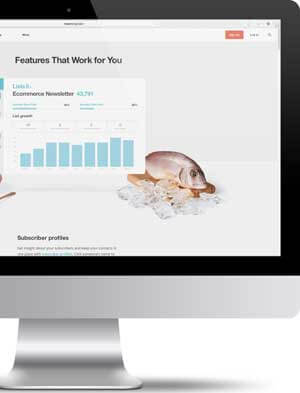 For businesses that are just starting out and do not have the need to manage more than 2,000 subscribers, MailChimp has you covered. It offers everything you need to start learning about complex email marketing campaigns.
Lower Starting Price
Money is going to be the biggest factor in deciding between Keap and MailChimp and a free program will often win. MailChimp is free to use, as long as you do not surpass 2,000 subscribers.
Side by Side Comparison
| | | |
| --- | --- | --- |
| Category | Keap | MailChimp |
| User Experience | 4.0 | 4.5 |
| Training | 5.0 | 2.0 |
| Pricing | 2.0 | 5.0 |
| Additional Features | 5.0 | 1.5 |
| Customer Support | 4.5 | 2.5 |
| Campaign Management | 4.0 | 3.5 |
| Overall Rating | 4.0 | 3.2 |
Use this chart for a quick overview of how Keap and MailChimp stack up against each other with a basic 5 star rating system. Get a closer look at this comparison by clicking on Detailed Comparison:

Detailed Comparison >>
Examining the Comparison
1) User Experience
Keap could use a little tweaking and without training it can be difficult to master, but the in-depth training will let anyone become a pro at navigating the features and menus; though, MailChimp requires almost no guidance or experience to get started and has a streamlined interface.
2) Training
There is a large difference when discussing training for Keap and training for MailChimp. Keap offers very thorough training, while MailChimp offers an FAQ and online instructions.
3) Pricing
One program is the free and the other requires hundreds of dollars a month, carefully consider whether you need the full features of Infusionsoft:


Keap – $199 to $379 per month ($1,999 starting price for training packages)


MailChimp – Free to use (up to 2,000 subscribers)


After 2,000 subscribers, the cost is $10 a month for another 500 subscribers


4) Additional Features
Keap offers more features and help than any other email marketing automation program. MailChimp is incredibly limited by comparison and almost shouldn't be compared directly to Keap in these regards.
MailChimp allows you to manage a small email marketing campaign while sending out emails to your subscribers and offers little else.
5) Customer Support
Keap gives great customer support so you do not need to worry about without out your services for an extended period of time. MailChimp may get back to you within 48 hours if you contact them online, while Keap allows customers to talk immediately with a live technician.
6) Campaign Management
Campaign management is at the core of Keap and the benefits that it can bring to your business. In addition to managing subscribers, users, emails, templates, traffic, and reports, Keap offers you more insight into how effective your marketing practices are.
In comparison, MailChimp has limited features and provides a very basic campaign management system; though, it is sufficient for a small email marketing campaign.
7) Overall Rating
As mentioned, the difference between these two programs is overwhelming.
Thanks to its basic yet smooth user interface and the fact that it is free, MailChimp manages to hold a respectable overall rating, while Keap still wins out by offering more features, a stronger campaign management system, and detailed training.
The Final Verdict
The selection between MailChimp and Keap will depend on 2 main factors – your available resources and the size of your email marketing campaign.
If you have a limited budget and are just starting to work with email marketing, then MailChimp will provide an easy introduction into campaign management. For those with some experience and the budget to afford Keap, you will be happy with your purchase. Keap will remain the only email marketing campaign management system you will need.
Have any questions?
If you need any additional advice or have any questions about these email marketing programs, leave me a message below and I will get back to you.