Keap (Infusionsoft) is one of the most used email marketing automation programs – thanks to a detailed set of automation tools and options.
Using Keap, businesses can setup complex email marketing campaigns and manage thousands of contacts and subscribers.
Before using a large portion of your marketing budget to pay for a program such as Keap, it is a good idea to get some background info and look into exactly what this software offers.
Here is a 1 Minute Review of Keap, to give a better idea of how this software can help your business.
Keap (Infusionsoft) Short Overview
Keap is advertised as a marketing automation program and that is exactly what you will get. In fact, Keap is one of the most intuitive automation programs available.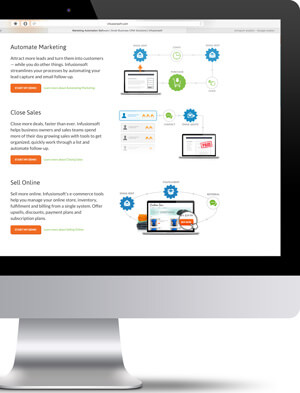 Setup Complex Scenarios
With Keap, you can create an email marketing campaign with a number of variables. Decide when and how to automatically send out email promotions, newsletters, and marketing material.
It is the setup of these scenarios that requires training and knowledge – as the software used to create automation and streamline your marketing efforts is extremely detailed.
In addition to automating email marketing campaigns, you can use Keap to perform a number of additional tasks, such as:
Task scheduling and management
Contact and subscriber management features
Detailed marketing analysis
Lead generation
Keap (Infusionsoft) Pros and Cons

PROS

CONS

Offers complete email marketing automation.
Extensive training details how to setup and maintain your marketing efforts.
Quality customer support and fast response times for inquiries.

The training package is required and expensive.
Some users may have difficulty understanding all the features provided by Keap.

When Should You Choose Keap (Infusionsoft)?
When is it a good idea to choose Keap for your marketing needs? If you want to streamline your email marketing campaigns and improve lead generation, then Keap is one of your best options.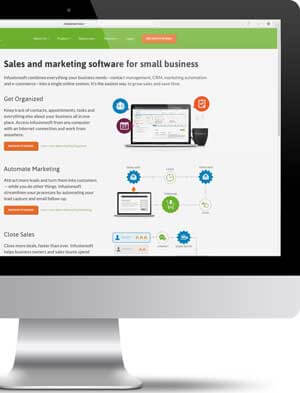 Keap has a range of features and really excels when it comes to email marketing automation.
While it does not include a large selection of tools for helping with search engine optimization and other online marketing resources, it does offer everything that you will need for managing contacts, subscribers, and email marketing.
Businesses of all sizes will enjoy a convenient solution for automating their email marketing efforts using Keap.
Keap Pricing
Keap offers a few different options when it comes to selecting a package:
| | | | |
| --- | --- | --- | --- |
| Essentials Plan | Deluxe Sales | Deluxe ecommerce | Complete Plan |
| $199 per month | $299 per month | $299 per month | $379 per month |
| 3 users | 4 users | 4 users | 5 users |
| 2,500 contacts | 5,000 contacts | 5,000 contacts | 10,000 contacts |
| 12,500 emails per month | 25,000 emails per month | 25,000 emails per month | 50,000 emails per month |
In addition to these monthly fees, users must also purchase a training package – starting at $1,999. Also, you always add more users, contacts, and monthly emails to any plan that you choose.
Final Verdict
Keap is one of the most detailed programs for setting up and maintaining email marketing campaigns of all sizes. The complex features requires training – which customers must purchase as part of the package.
With Keap, you can streamline your marketing techniques and increase the productivity of your marketing team.
In the end, Keap offers everything that you will need to manage your email marketing campaign, including multiple subscriber and contact lists.

Keap (Infusionsoft) Alternatives
Despite the wonderful set of features that Keap provides, it does not hurt to look at other options before making a final decision. The Keap Alternatives article offers a few other options.
Also, be sure to take a look at my Keap vs. Ontraport article for a comparison of Keap's most direct competitor.
Have a Question?
Thank you for looking over the 1 Minute Review of Keap. If you want any additional information or you have a question about Keap, feel free to leave me a message below and I will get back to you quickly.