Is it time to switch from Ontraport to another marketing automation program? If so, I have compiled a list of the best alternatives to Ontraport.
Top 3 Alternatives to Ontraport
Alternatives to Ontraport
If you have used Ontraport and want to try something new or need help with email marketing, pay attention to your budget, the features you want, and an estimate of the number of subscribers or members you will be managing.
The Top Alternatives to Ontraport
Read these brief descriptions of the top 4 Ontraport alternatives before making a final selection:
1) Infusionsoft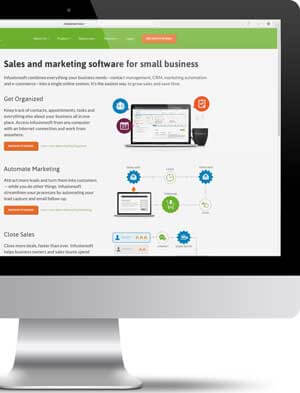 If you want a direct substitute for Ontraport, then look to Infusionsoft. They offer similar prices and features, with Infusionsoft providing more options.
The Benefits of Infusionsoft
Infusionsoft has the most complete set of marketing automation tools.
With training, users can create scheduled mass email marketing campaigns with dozens of variables.
Accurate tracking and automated reports.
The Drawbacks of Infusionsoft
The main complaint is the massive amount of settings, which help make Infusionsoft a high-quality program.
The initial starting fee for the training package is expensive.
Previously, I tackled the differences between Infusionsoft and Ontraport in the Infusionsoft vs Ontraport comparison.
Infusionsoft Pricing
Monthly services cost between $199 and $379/month. $1,999 is the starting price for the training packages.Infusonsoft has a steep starting price, due to the training packages.

2) SalesForce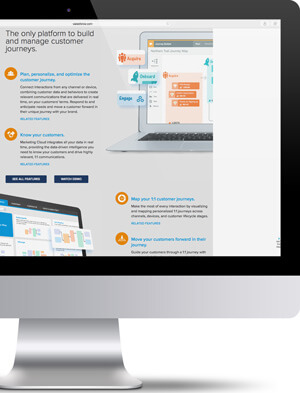 SalesForce is another alternative to Ontraport. With SalesForce, you will get a decent variety of services, ranging from contact and subscriber list management to mass email scheduling.
The Benefits of SalesForce
SalesForce divides their services into 4 tiers, the lowest starting at $25 per month.
Users get to pick and choose from a selection of services.
A competent set of tools for automating some of your email marketing tasks.
The Drawbacks of SalesForce
SalesForce makes it difficult to import data from CSV files and other sources.
Users will need to upgrade to a higher plan to unlock features.
SalesForce Pricing
The 4 tiers offered by SalesForce range from $25 to $200 each month. The Basic Plan will get you started at $25/month, while the Enterprise Plan is more popular at $150/month.

3) Hubspot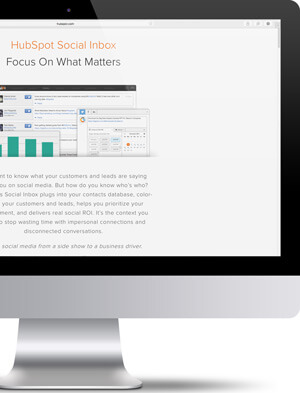 Hubspot has more than just email automation tools, such as website tools, ecommerce services,  and SEO improvements and evaluations.
The Benefits of Hubspot

You can use Hubspot to build your social media presence and track likes and shares.
All the services offered by Hubspot are easy to use and implement.
Pay only for the services and features that you want.
The Drawbacks of Hubspot

A lack of enterprise solutions may hinder larger companies from properly managing their massive email marketing campaigns.
Managing larger campaigns with Hubspot can be tricky, due to a lack of complex management features.
Hubspot Pricing
 Hubspot has a wide range of services and therefore has a large price range – $200 to $2,400 each month.

4) MailChimp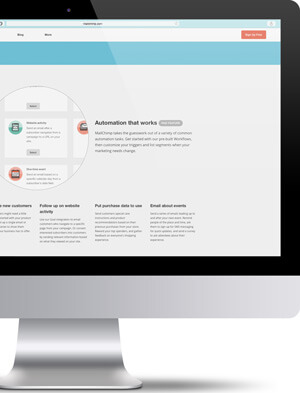 When funds are an issue or you are starting out, MailChimp is a good gateway program. Using MailChimp you can learn about creating solid email marketing campaigns.
The Benefits of MailChimp
MailChimp is free to use (up to 2,000 subscribers).
MailChimp provides other services, such as an email client and subscriber lists.
The dashboard is easy to read and the menus are simple to navigate.
The Drawbacks of MailChimp
At some point, most businesses will outgrow the limitations of MailChimp.
MailChimp offers basic services and is intended for small business use.
MailChimp Pricing
You can use MailChimp free (with less than 2,000 subscribers). $10 is charge each month for every 500 subscribers you want to add to your plan.

The Final Verdict
So, which one should you choose. These 4 programs give businesses help in various ways – from streamlining the management of email subscribers, members, and contacts to handling the scheduling of mass emails.
Smaller businesses and those working on a tight budget should start with MailChimp. As your budget increases, SalesForce lets you upgrade when you require additional services.
Ontraport and Infusionsoft provide the most features for generating detailed marketing campaigns and let businesses improve using accurate reporting.
If you have the budget for it, go for Ontraport, you'll get the most amount of settings, features, and email marketing automation services at a reasonable monthly rate.
Have a Question?
Thank you for reading about the top Ontraport alternatives. If you require any additional info about these programs, leave me a message in the comment section below.