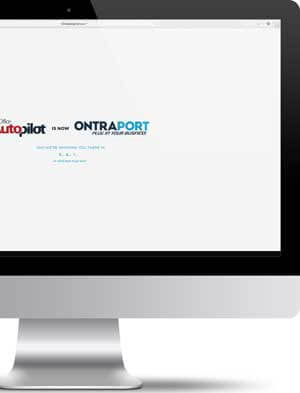 Office Autopilot used to be one of the main tools that businesses would turn to for email marketing automation and other CRM solutions. After a re-design of their core interface and updates to their services, Office Autopilot re-branded themselves as Ontraport.
Ontraport is Comparable to Keap (Infusionsoft)
A direct competitor to Keap, Ontraport offers a number of advantages that makes choosing between the two a difficult task. Both provide everything that most businesses will require to fully integrate all their email marketing and CRM needs into one program.
Email Marketing Automation Tools
Dealing with customer leads, subscriptions, email lists, and monitoring statistics is a complicated process, especially when multiple programs are needed to cover everything. With email marketing automation tools, many of the repetitive tasks that you are used to will be phased out.
Office Autopilot was one of the first successful tools to become available to businesses of all sizes for monitoring and tracking marketing campaigns and managing contacts. Eventually, Keap began taking over a large portion of the market and Office Autopilot felt the need to come up with a new approach.
Whether you have used Office Autopilot in the past and are interested in how the program has changed or you are interested in getting advice about choosing between these two programs, we have the resources you need –
For a complete look at the differences between Keap and Ontraport, look at our Keap versus Ontraport comparison.