Salesforce has a complete line of office automation features, such as email marketing campaign management as well as other tools that will help with your marketing.
When picking an office automation program, spend the time to research your options and take a detailed look at software.
In this 1 Minute Review, I will cover the basics of Salesforce, including features and pros and cons. Use this quick review when making your final decision.
Salesforce Short Overview
Salesforce attempts to bridge the gap between affordable marketing solutions and enterprise level marketing automation.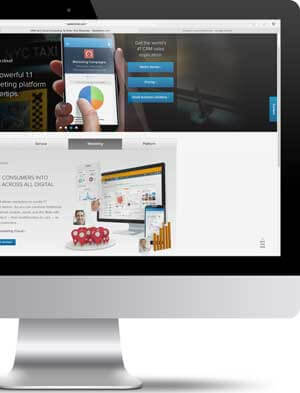 The main focus of Salesforce is to offer convenient resources for automating your sales process. This includes sales tracking, forecasts, promotions, email marketing, and other forms of online marketing.
Options For Businesses Of Every Size
In order to appeal to a broad market base, Salesforce offers 4 different price options, with their Basic plan providing one of the most affordable marketing automation solutions available.
Salesforce Pros and Cons

PROS

CONS

4 different pricing options for users to choose from.
A simple to use user interface.
In-depth online training for setting up and using tools and features.
Plans starting at $25/month.

Lack of support for importing CSV and other data.
The need to pay for upgrades and add-ons when features are not included.

When Should You Choose Salesforce?
Salesforce is a unique company in the marketing automation field – with their multiple price points and variety of sales automation features.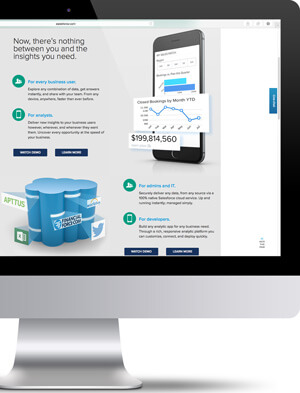 The main use of Salesforce would be to speed up your sales process and simplify the way you track orders and manage reports.  They have a wide array of features that are designed to streamline your sales department.
Simple User Interface
If you want to quickly implement a new strategy for handling your sales and marketing, then Salesforce is a good choice.
Your employees or yourself will have no problem navigating the menus and setting up sales forecasts or managing contact lists.
Salesforce Pricing
Salesforce has 4 different plans that customers can choose from:
| | | | |
| --- | --- | --- | --- |
| Group | Professional | Enterprise | Unlimited |
| $25 per month | $65 per month | $125 per month | $250 per month |
| Contact management | Mass emails | Workflow automation | Unlimited online training |
| Task and event management | Collaborative forecasts | Custom app development | Additional data storage |
| Company social network | Role permissions | Profiles and page layouts | 24/7 customer support |
These prices are billed annually and priced per individual user. Businesses can always upgrade their plan or add additional users at any time.
Final Verdict
Salesforce has you covered when you need help improving the productivity of your sales department. They also include several marketing automation features.
The contact list management and variety of packages allow you to create your own plan; though, if your main focus is on improving email marketing techniques, then you may want to look over a few other office automation programs.

Salesforce Alternatives
Salesforce provides businesses with a selection of features that will help streamline their sales efforts; though, there are other options available. In my Salesforce Alternatives article, I provide a list of other options.
Also take a moment to check out my Infusionsoft vs. Salesforce article for comparison of two of the best office automation programs.
Have a Question?
I hope you enjoyed this review and thank you for taking the time to read the Salesforce 1 Minute Review.
If you have any additional questions or comments, feel free to fill out the comment section below and I will get back to you as soon as possible.