Quite the straightforward email marketing tool, Wishpond does not waste time with additional frills. What you get is a marketing platform in its most basic form.
Using this tool could not be easier, which makes it perfect either for first-timers who don't want to mess around with unnecessary features or veterans who only require the most barebones kind of marketing tool available.
Having pointed that out, using Wishpond does require some insight into how it works since the use of this tool will require clients to pay with money. Committing your budget to this tool to help your business grow is not a decision to make lightly.
To help you out, here is a 1 Minute Wishpond Review that you can refer to so that you can have some ideas as to what you can expect from this product and how you can take advantage of it.
Wishpond Short Overview
From the get-go, it's easy to see that Wishpond is exactly what it appears; an email marketing tool that takes no special measures to use and lends itself to some of the most straightforward campaign prospects available. You are looking at a marketing platform that goes a long way to make the process as easy for users as possible.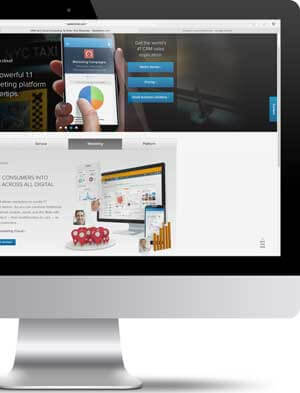 Easy As Can Be
As features go, the most obvious advantage to using Wishpond is that it makes email marketing as easy as possible for users. This is good for several reasons, the first of which is that it is suitable for practically every kind of marketing campaign out there.
Clearly, this is a huge advantage for beginners who just want to get the whole business of email marketing over with without having to cope with a steep learning curve. Even veterans can make use of it because nothing stops them from simply getting in touch with customers, especially with a lot of workers to teach.
Even with the straightforward nature of Wishpond being its biggest asset, however, this doesn't mean that the tool has nothing else going for it. The following features should be of interest too:
Landing Pages
Contests & Promotions
Online Forms
Marketing Automation
Wishpond Pros and Cons

PROS

CONS

Smooth CRM Integration
Nor problems with automation system for leads and sales
Reasonable fees

Extra features are limited
Social media marketing is limited

When Should You Choose Wishpond?
There really aren't any restrictions on when you should choose Wishpond since it's pretty much exactly the kind of email marketing tool that can be used by anyone at any time for any marketing campaign reason. As such, if you want to use this tool, you can just go ahead and do it without too much consideration.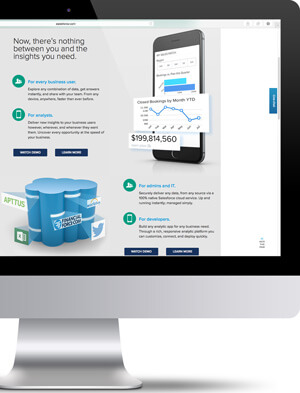 The same goes for the features that it comes with, as well, since those work pretty much as expected for whenever you need them to. There is even an option to just leave it up to the service to do the work for you if you want, though, you also have to settle with whatever you end up with. If it isn't exactly what you wanted, you can always take over.
What you want to remember with regards to using Wishpond is that it does not require much from you in terms of complexity in understanding and use.
Wishpond Pricing
| | | |
| --- | --- | --- |
| Starting Out | Everything You Need | Rapid Growth |
| $49 per month | $99 per month | $199 per month |
| Unlimited Users | Unlimited Users | Unlimited Users |
| Unlimited Landing Pages | 2,500 Max Leads | 10,000 Max Leads |
| 1,000 Max Leads | Custom Javascript | Free Implementation Coaching |
Final Verdict
For the most part, using Wishpond is a natural choice for a lot of marketers because it's a straightforward email marketing tool. It doesn't require a lot of thinking to use, which limited the number of mistakes that might stem from having too many options to choose from. This also makes the tool perfect for business with a lot of employees to teach.
While Wishpond may lack many of the complex features that other email marketing tools offer, this does not make it an inferior product in any way. In fact, with the price that it comes with, this is a great choice for helping any business grow.

Wishpond Alternatives
Although Wishpond is great, it's always a good thing to keep an eye out for alternatives just to have options. In this regard, you can find some great Wishpond Alternatives that do offer many of the services that you might need.
Have a Question?
I hope you enjoyed this review and thank you for taking the time to read the Salesforce 1 Minute Review.
If you have any additional questions or comments, feel free to fill out the comment section below and I will get back to you as soon as possible.