There are a lot of reasons why you would want to make ActiveCampaign as your main email marketing tool. However, even though it's quite a useful platform, it won't be able to give you all of the features you need. This is why alternatives are so important.
As such, you'll want to take a look at these ActiveCampaign alternatives so that you can ensure your email marketing campaign's effectiveness.
Top 3 Alternatives to ActiveCampaign
Alternatives to ActiveCampaign
The alternatives to ActiveCampaign listed here will have their own advantages and disadvantages, much like the email marketing tool that is the subject of this piece. As such, you'll want to take these factors into account when making your choice.
To assist you in making the right decision as to which alternative to ActiveCampaign you are going to use, take a look at the following:
Your number of personnel working on your email campaign.
The nature of your planned marketing campaign.
How much you are willing to spend for the tool you will use.
There are more specific points of consideration for you to ideally keep in mind. For now, though, these will be quite useful in helping you decide on the ActiveCampaign alternative you will use.
The Top ActiveCampaign Alternatives
The email marketing tool you choose as an alternative to ActiveCampaign will affect many areas of your marketing campaigns. From the general results to more specific effects, you need to consider each outcome when choosing. Fortunately, these 4 are among the most effective tools in the market:
1) Constant Contact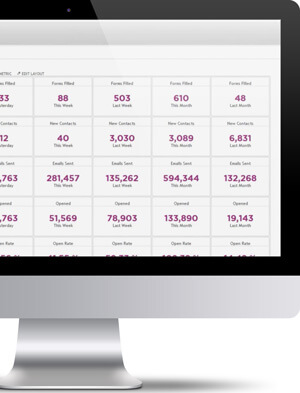 An email marketing tool that is useful and beneficial in terms of quality and capabilities, Constant Contact is a worthy item on this list.
The Benefits of Constant Contact
There are several benefits that come with using Constant Contact, including the following:
Great templates that are ready for use
Easy drag and drop editor
The Drawbacks of Constant Contact
Just as there are great benefits to Constant Contact, there can also be some drawbacks:
It can take some getting used to, especially when coming from ActiveCampaign
Constant Contact Pricing
There are two main packages being offered by Constant Contact, which are the $20/mo. Email plan and the $45/mo. Email Plus plan.

2) Infusionsoft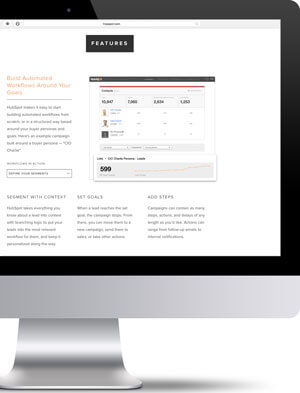 Thanks to its wide range of customizable features, Infusionsoft can allow users to personalize their email marketing campaigns exactly as they want.
The Benefits of Infusionsoft
As the following should help showcase, Infusionsoft comes with a whole host of benefits that you can take advantage of:
Customizable to a considerable degree, perfect for personalized campaigns
Enables users to tweak marketing campaigns from the biggest to the smallest
The Drawbacks of Infusionsoft
Infusionsoft does come with its own drawbacks, however, as the following can show you:
Pricier than other tools
Some users might find the features too complex
If you want more information regarding an Infusionsoft vs ActiveCampaign comparison, we have the details you need here.
Infusionsoft Pricing
Compared to most other email marketing tools, Infusionsoft can be a bit on the pricey side at at $99 to $299 a month. However, its features undoubtedly do more than enough to make up for that

3) Act-On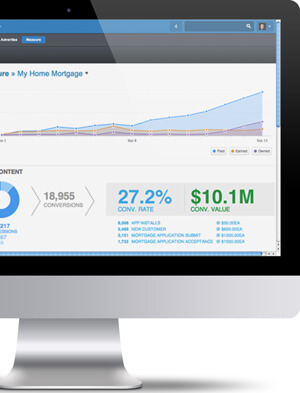 As an ActiveCampaign alternative, Act-On is quite befitting of a considering since it suits most email marketing needs quite well.
The Benefits of Act-On
To understand the benefits of having Act-On as a possible alternative to ActiveCampaign, you can refer to the following:
Offers excellent conversion rate  prospects
Marketing strategy customization option
The Drawbacks of Act-On
On that note, there are a few issues that come with using Act-On, including:
Offline features can leave users wanting
Costs are very expensive
Act-On Pricing
There's no doubt that Act-On is one of the priciest email marketing tools out there. The base plan starts at $900/mo. and can go up to $2,000/mo.

4) Wishpond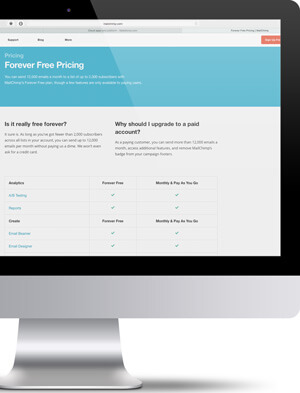 As ActiveCampaign alternative marketing tools go, Wishpond can be the perfect choice for novices because of its straightforward features.
The Benefits of Wishpond
Using Wishpond as an alternative to ActiveCampaign comes with a variety of benefits, a few of which are listed below:
CRM Integrations are seamless, regardless of the marketing tool
Automation goes smoothly for marketing, sales leads, and more
The Drawbacks of Wishpond
Just as Wishpond has advantages to it when used, it also has drawbacks:
Limited social media marketing functionality.
Wishpond Pricing
The pricing concerns with regards to Wishpond shouldn't be that big of an issue since it's only $49 to $199/month.

The Final Verdict
Looking at these alternatives and their features, it's clear that ActiveCampaign is not the only email marketing tool that's worth considering. However, it should also be pointed out that not all of these tools will give you all of the results you are looking for.
They can be highly specific, such as the straightforward marketing services of Wishpond. On that note, Act-On can act as something like a Jack-Of-All-Trades sort of marketing tool. Constant Contact could be great for those who are more used to tools like Infusionsoft, as well, thanks to its ease of use.
Have a Question?
I hope you found this list of alternatives to ActiveCampaign useful.
If you require any additional advice about ActiveCampaign and other options, leave a comment in the comment section below and I will get back to you shortly.