If you are looking for marketing automation software, then you have probably looked into Keap (Infusionsoft).
Top 3 Alternatives to Keap (Infusionsoft)
Alternatives to using Keap (Infusionsoft)
One of the leading tools for businesses that are in need of management and software for their marketing campaigns, Keap is not your only option. There are a number of alternatives to Keap, some of which may fit you better than Keap.
Here is a look at Keap (Infusionsoft) alternatives:
When discussing an alternative to Keap, there are three programs that stand out for their ability to manage contacts and marketing campaigns.
What to Consider
As you look for Keap alternatives, there are several factors that you should keep in mind:
Which tasks you want help managing.
How large your email marketing campaign is.
How much you can afford to spend on a marketing automation program.
Not every program is going to provide the exact same features. It will help to know which tasks you want to manage.
Are you looking for help with a large email marketing campaign, managing contact lists, increasing conversion rates, or bringing in more traffic to your website? Choosing a program that suits your needs could end up saving you money in the long run.

The Top Three Keap (Infusionsoft) Alternatives
Here are the top three marketing automation programs that may consider instead of purchasing Keap:
1) Ontraport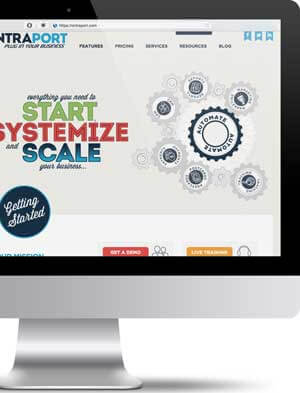 Ontraport may be the closest match to Keap, with equally diverse marketing and subscriber automation tools.
The Benefits of Ontraport
Fully detailed mass email marketing tools, allowing you to create complex variables and scenarios for your marketing campaigns.
Accurate tracking to help increase the effectiveness of your email marketing.
Ontraport includes a WordPress plugin for setting up your own members section on a WordPress site.
The Drawbacks of Ontraport
The user interface for Ontraport is not as easy to jump into as the other programs listed.
Ontraport can be a little more expensive than some of the other alternatives to Keap.
As with the other programs, we have a Keap vs Ontraport comparison for additional information.
Ontraport Pricing
Ontraport also has several options, with an overall price range of $297 to $597 per month.

2) Hubspot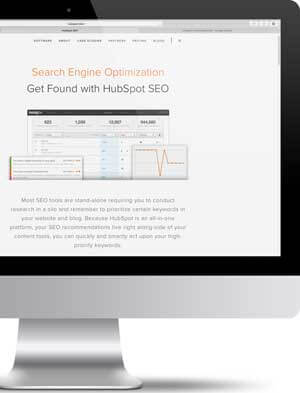 Hubspot is great for businesses wanting a combination of email marketing automation and website tools, such as SEO tools.
The Benefits of Hubspot
In addition to marketing campaign management, Hubspot has social media and SEO tools for increasing your online presence.
Hubspot focuses on making streamlined services that are easier to understand.
With Hubspot, you only pay for the features you need, saving you more money.
The Drawbacks of Hubspot
The mass email marketing and lead generation services provided by Hubspot are not as detailed as the other Keap alternatives.
The offline services offered through Hubspot are lacking and may not be suited towards are large enterprise business.
The Keap vs Hubspot comparison provides a further examination of the benefits and drawbacks of both Keap and Hubspot.
Hubspot Pricing
Hubspot has a lot of different services for business, with prices ranging anywhere from $200 to $2,400 per month.

3) SalesForce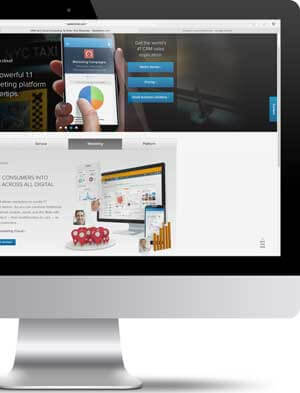 SalesForce offers users a variety of features and businesses can choose from 4 different plans.
The Benefits of SalesForce
Multiple price plans with the lowest starting at $25 per month.
Includes everything you need to create, track, and schedule mass email marketing campaigns.
Fairly simple user interface for navigating a large amount of features and options.
The Drawbacks of SalesForce
Some businesses may find themselves needing to upgrade to a more expensive plan in order to increase subscribers.
SalesForce does not include any easy features for switching to or from their software, such as when importing CSV files.
SalesForce Pricing
Starts at $25 per month for their Basic Plan. For larger businesses, the $125 per month Enterprise Plan allows for more subscribers.
For a more detailed comparison of how SalesForce stacks up to Keap, take a look at our Keap vs SalesForce comparison.

The Final Verdict
As you can see, each program offers their own alternative to Keap. Spend some time examining all the features of each program before making your final decision.
Hubspot gives users a group of website and SEO performance tools that could help a smaller business expand their online presence, while SaleForce and Ontraport have email marketing automation tools similar to those provided by Keap.
In the end, Ontraport is the real direct competitor to Keap and for most businesses it will be your best option when searching for Keap alternatives.
The matter of marketing campaign management is easy enough to solve if you have the right tools on hand. Keap is certainly one of the best out there but it is not the only one. What's more, there are plenty of tools that might not have anything to do with the marketing management tool on the surface but can actually have quite the impressive effective when used effectively.
This is why it is always worthy taking a look at new research being done on the matter. There are always ways to supplement what Keap can offer in terms of its function.
Keap and other marketing management tools like it are also the most beneficial when used as they were meant to be used. This is why, before you even think about using its features, you should first dig into the matter of its uses. The biggest advantages that this tool can offer you will not mean anything unless you actually make the most of them.
You would only be wasting your time by doing so. The same goes for any of the alternative email marketing tools that were brought up in connection to Keap. Regardless of the tool, information is key.
Have a Question?
If you need further advice about looking for Keap alternatives, leave a comment in the comment section below and I will gladly help you out.